ADVANTAGES OF BLACK GRANITE
Granite stones facilitate the art of baking pizza. They absorb dough moisture to give a crispy crust, distribute heat evenly to achieve consistency, and faster cooking and increased output. The stone surface also adds a distinctive flavor, elevating the overall taste of your pizza.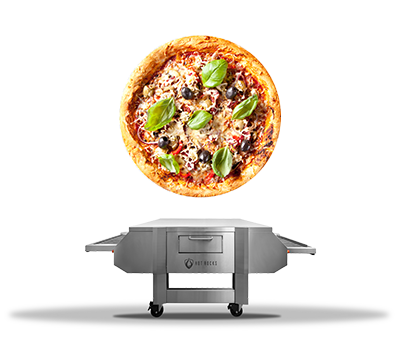 QUALITY & CONSISTENCY
Hot Rocks pizza ovens guarantee uniform results, allowing pizzerias to preserve quality standards for every customer. The conveyor belt ensures consistent cooking time, giving a consistent crust and melted cheese. This removes quality variations we often see with deck ovens or wood-fired ovens, where temperature and cooking time differences lead to baking inconsistency.
UNLOCKING FREEDOM AND SUCCESS FOR JOE CROWLEY'S PISA PIZZA
Watch this uplifting testimonial video from Joe Crowley, the owner of Pisa Pizza in MA, who shares his life-changing story of transitioning from 6 deck pizza ovens to a triple stack Hot Rocks.

LABOR SAVINGS
INCREASE
OUTPUT WITH
LESS EMPLOYEES

CONSISTENCY
BAKE YOUR
BEST PIZZA EVERYTIME

QUALITY
AUTHENTIC
STONE BAKED
TASTE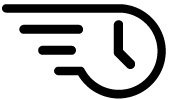 SPEED = PROFITS
DECREASE TICKET TIME
BY UP TO 50%
DURING RUSH HOUR

SATISFACTION
IMPROVE YOUR
CUSTOMER REVIEWS