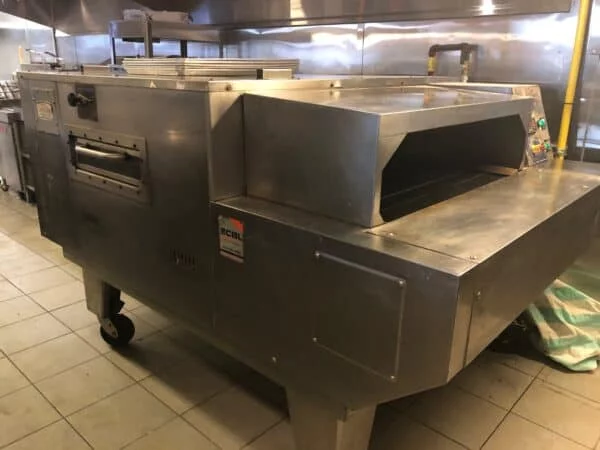 Gilles and Guy, sons of Picard Oven's founder Lauréat Picard, embarked on a life-changing journey after a trip to Germany in the 1990s. Inspired by their experience, they decided to conceived an extraordinary idea: to create a pizza oven with a stone conveyor that would revolutionize the industry. Soon after, their vision became a reality with the development of the first Hot Rocks, originally named the LP-200. This innovative oven combined the speed and consistency of a conveyor pizza oven with the artisanal taste of pizza baked in a traditional brick oven. It quickly gained popularity among the Lebanese and Armenian communities in Montreal, Canada. 
Recognizing the immense potential of the LP-200, current owners Dave & Vincent stepped in the company in2015 to bring the oven to greater heights. With their expertise, they completely redesigned the oven's appearance, functionality, and cooking performance. The result was the birth of the remarkable Hot Rocks pizza oven, poised to make a significant impact on the global pizza market. 
Hot Rocks takes immense pride in the fact that our pizza ovens are meticulously built in-houses at our manufacturing facility in Canada. We have assembled a dedicated team of skilled engineers & technicians who developped an expertise in baking technologies so we can continue changing the pizza industry every day. Because at Hot Rocks, we rock everyday life. 

Today, Hot Rocks stands proudly as part of the Korok Group, a renowned manufacturer of commercial food equipment. The Korok Group also oversees the operations of esteemed brands such as Sipromac vacuum sealers and Picard ovens. With a rich history and a commitment to innovation, Hot Rocks continues to push the boundaries of pizza-making technology, providing chefs and restaurant operators worldwide with top-quality ovens.