What About Baking the Longest Calzone Ever Baked?
When Palladini and his partner approached us at the Pizza Expo in Vegas, saying they wanted to beat the World Guiness record for the longest calzone at Vaughan Pizza Festival, we thought "the Hot Rocks oven would be PER‑FECT!"
We mean it's fast, efficient and quality is just top-of-the-line. After all, people had to eat it, too!
What it Takes to Bake Nearly 60 Feet of Calzone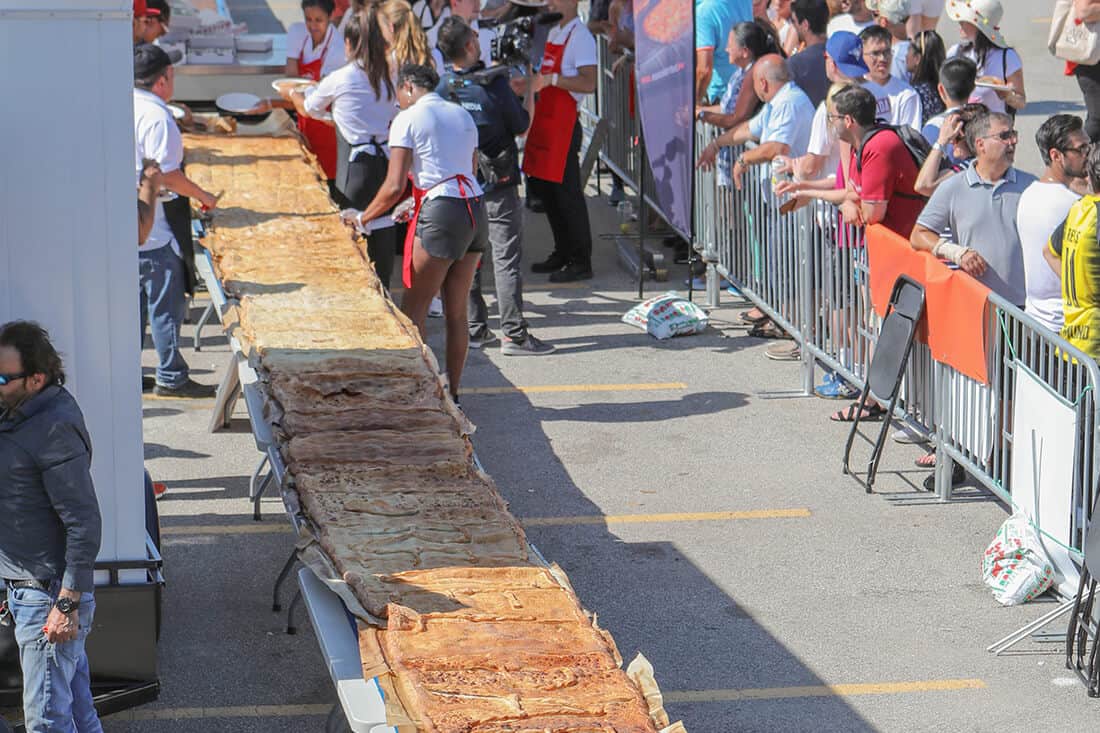 On July 14th of 2019, 36 liters of tomato sauce, 20 kg of pepperoni & 60 kg of cheese were used to prep this massive calzone of exactly 59 feet and 9.5 inches under the guidance of the late Roberto Vergalito, also known as The Pizza Dude.
The dough was laid out on a conveyor that led into the Hot Rocks oven, the "ferrarri of ovens" as Roberto would say. Then came the sauce, the pepperoni and the cheese. We covered that goodness with a layer of dough, some olive oil and salt and it was ready to bake.
20 helpers – children, chefs, family members – took care of it for 4 hours, including the cooking time.
"The Monster" Was up to the Task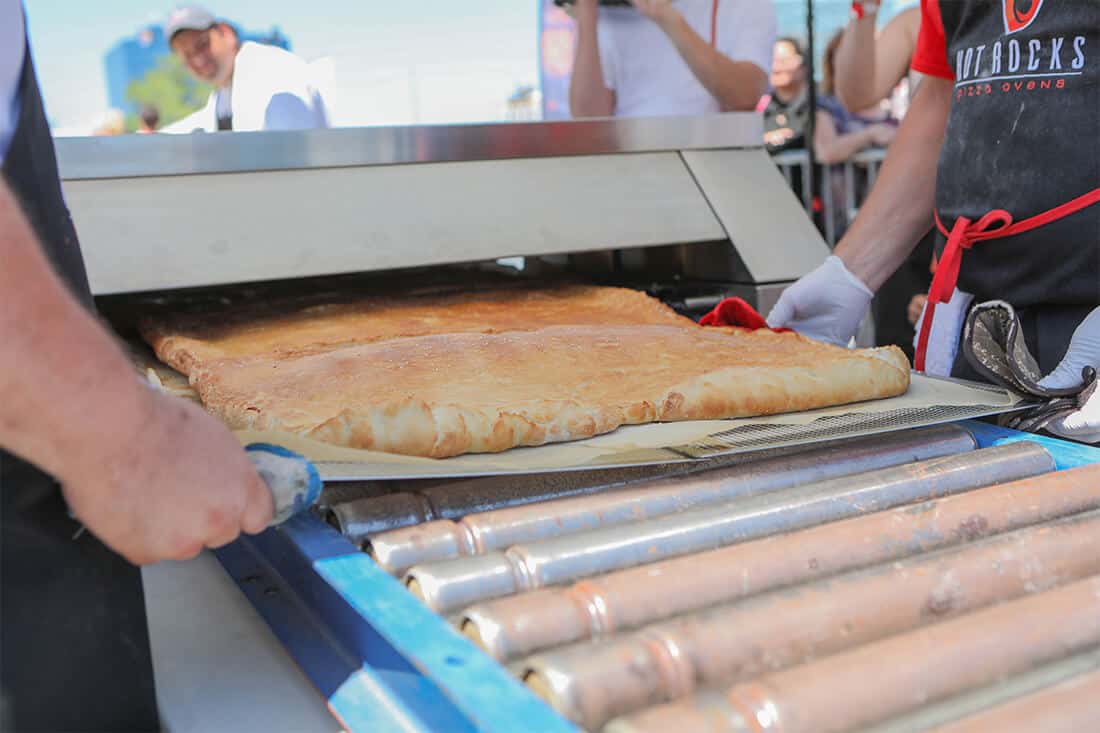 Also called "The Monster", the Hot Rocks oven cooked the calzone as quickly as it possibly could.
"We were confident in the oven's capabilities. The heat from the granite stone surface made cooking so much faster. The crust came out perfect. I'm proud of what the oven has accomplished," said Fabrizio Iocco, Hot Rocks Ovens Corporate Chef.
The previous record holder for the largest calzone was Rulli's Italian Restaurant for its 23-foot-long calzone. No doubt the epic 60-foot calzone's record will remain unbeaten for a long time!
In memory of Roberto Vergalito.