Shiny food trucks are like candy stores for millennials: they just have to get something. They're also eating out more than other generations. In fact, they're the most likely consumers to eat something from a food truck (47 % said they've bought at least once from it).
So for those who may be wondering "Should I start my own food truck business?," let's take a look at the industry now and how's it going to progress by 2024.
Why Are Food Trucks That Appealing for Young People?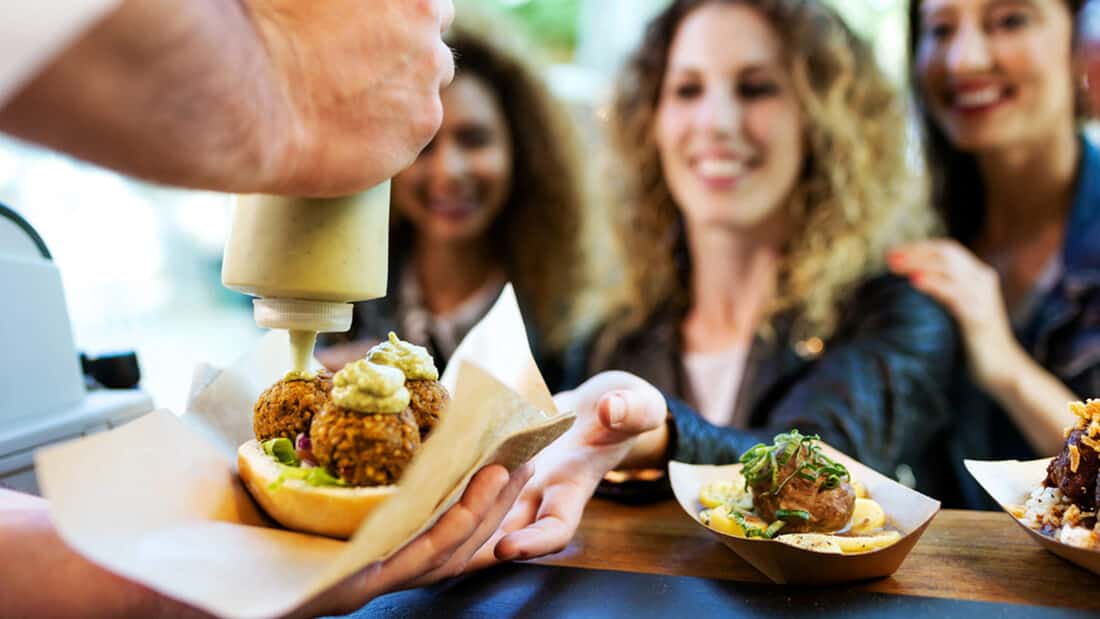 Food trucks are often stylish, yet quick to serve tasty, cheap meals anywhere. Also, customers are so busy these days, they don't always have time to sit and eat. Food trucks are also a quick and easy way to try out new food. All great things people are seeking more and more often!
A great point too: Food truck owners and customers are more connected. And we know how today's customers LOVE personalized service and interaction with businesses!
The Food Truck Industry Has Reached a Value of US$1,045 Million in 2019
A recent IBISWorld analysis showed that the food truck industry has reached US$1,045 million in value in 2019. It's expected to reach US$1,073 by 2024, which is not a huge growth but still, as annualized growth rate is expected to be of 1.52% to 2024, consumers are likely to spend more on non-necessities.
But how could you expect to stand out from all the other food trucks out there?
Healthy's the Key If You Wanna Start a Food Truck Business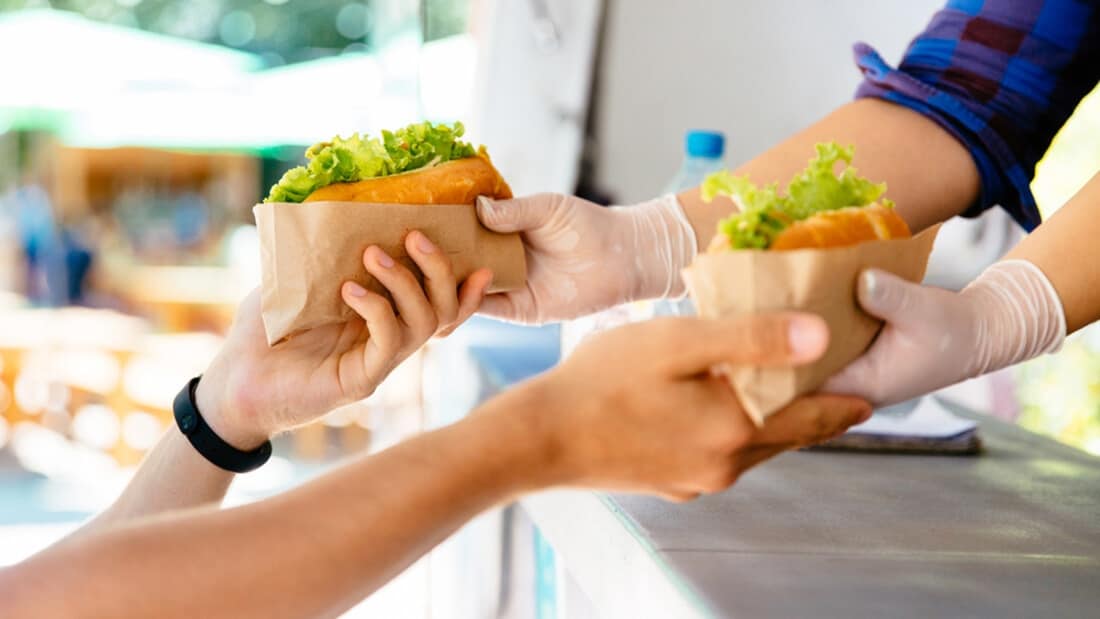 Consumers' expectations for healthy, natural meals is just constantly expanding. That's why food trucks offering affordable, healthy options will take the lead by 2024 (and we already see it).
Also, by 2024, most Americans will live in urban centers where food trucks abound (cities with the most food trucks are Los Angeles, San Francisco, Portland, Washington and Miami).
So there are opportunities here!
Catered Events Provide 1/3 of All Food Truck Business Revenues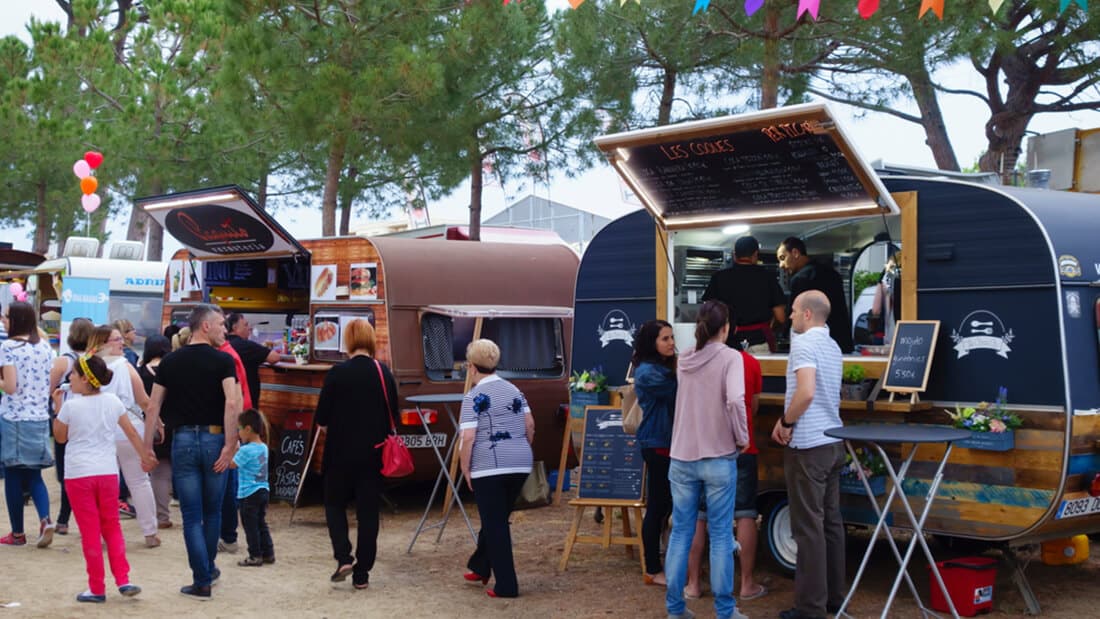 Festivals, shows and other outdoor events are just exploding and it happens to be a goldmine for food truck owners. In fact, 1/3 of all their revenues comes from it.
And what about indirect revenues? When someone sees and buys from a food truck, your branding get stuck in their mind as much as the great taste of your meal.
That's great advertizing right there!
Food Trucks Help You Easily Adapt to Customers' Taste & Trends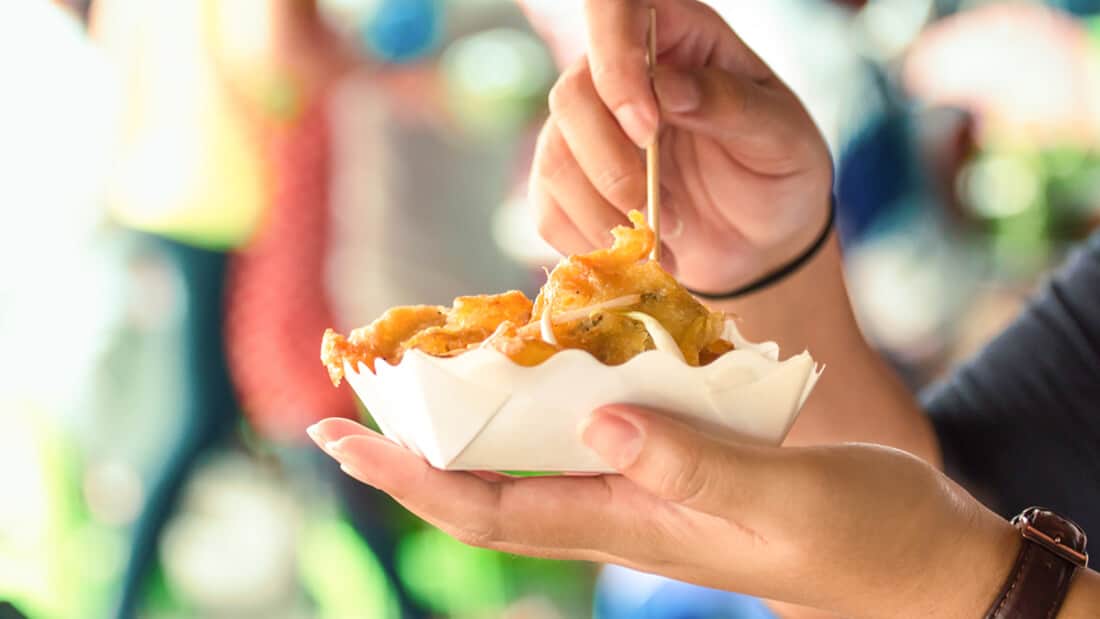 Owning a food truck isn't that far from owning a ghost kitchen: You don't have to maintain a building, it's quick and easy to clean, you don't have to hire staff to greet people and it's easy to adapt to customers' demand.
If one week you wanna try a new trending meal or take a meal off your menu, why not? It's pretty easy to do with a food truck!
It's Way Cheaper to Open a Food Truck Business Than a Brick-And-Mortar Restaurant
Food trucks are great, but they're expensive and time-consuming to start out. Right now, on average, you need to complete 45 separate government-mandated procedure over 37 business days to open and maintain a food truck for 1 year. And in total, you could expect to spend about $28,276 just on regulatory fees.
But even with a complicated starting process, a food truck will help you win your place in the American market for only $55,000 and $75,000, when a brick-and-mortar restaurant would cost you about $250,000-$500,000 to start out.
It's worth thinking about it!
Wanna Upgrade Your Business Game?
Whether you're ready to start your food truck business or not, you may want to produce more pizzas in less time, reduce your ticket time or even cut labor costs.
To help you out, here's a 10-step guide to finding a pizza oven that will upgrade your game, and also all our oven features & benefits here. We've also drafted an interesting article about ghost kitchen that you might like, since you're interested in food trucks. Hope you enjoy it!