TRY OUR PIZZA OVEN
Do you know our test kitchen partners? They're the fiercest pizza makers of all, 'cause they let you see our stone conveyor pizza oven in action, and even let you cook your very own pizza with it, on site!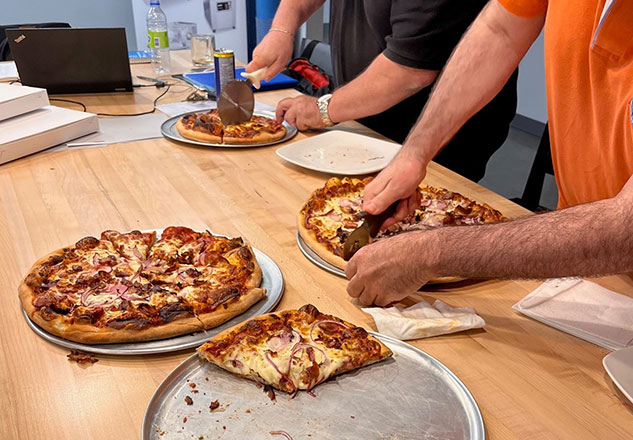 2 WAYS TO TRY THE BEST PIZZA OVEN
To test our oven, you have 2 choices: book a test in our kitchen in Drummondville, QC or book one at a test partner's kitchen near you. Our partners are in key locations across the USA and Canada, and each of them has their unique pizza & restaurant style. You'll certainly find one that matches your taste and interests!