Pizza sauces in cans? Meh.
Amazingly tasty home-made pizza sauces? Yeah!
Try these 4 pizza sauce recipes: They're to die for.
(No Longer) Secret Tomato Sauce for Your Classic Pizza… or Pasta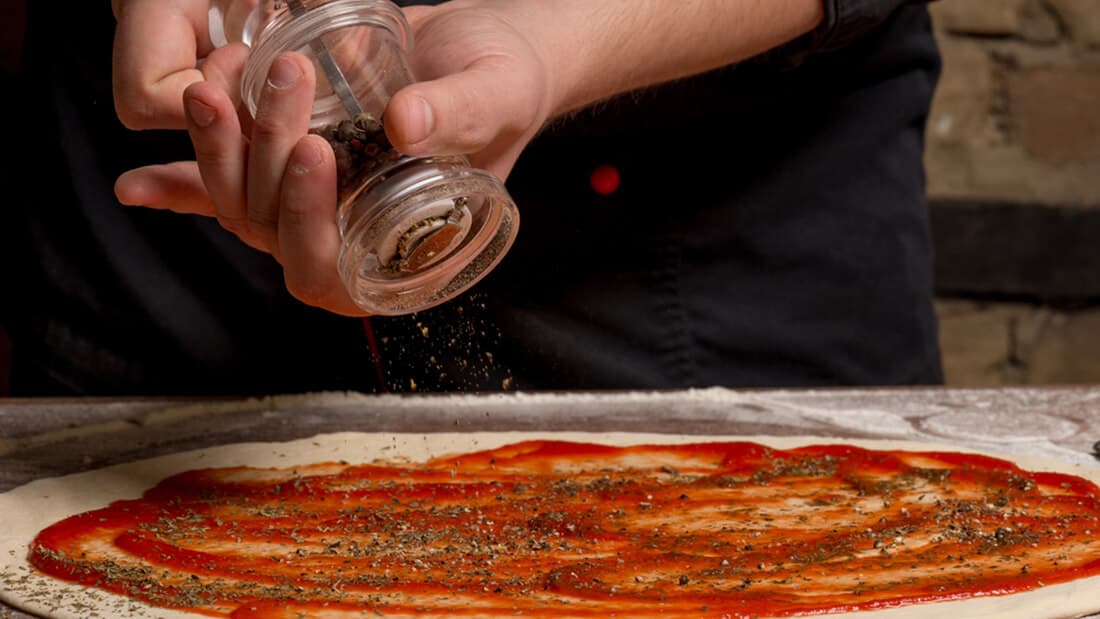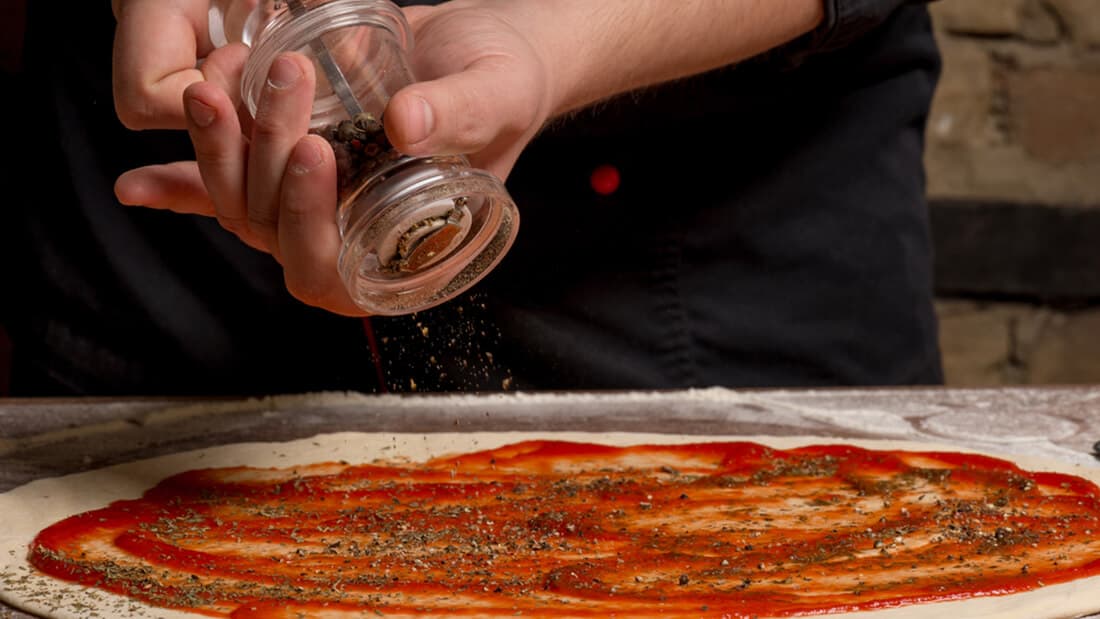 It's serious here. We couldn't just give you some random tomato sauce for your pizza. We asked Hot Rocks corporate chef Fabrizio Iocco to give us his own recipe.
Check out this masterpiece, a tomato sauce that is as perfect when added to another sauce than it is alone in any pasta dish.
Fab's Tomato Sauce Ingredients
2 onions diced
3 gloves of garlic minced
1 carrot
1¼ tsp of salt
1 tbsp of sugar
½ tsp of chili pepper
2 or 3 bay leaves
Half a bunch of fresh parsley chopped
6 to 8 leaves of fresh basil chopped
½ tsp of oregano
250 grams of prosciutto with the skin in one piece
Olive oil
3 nuggets of butter
600 g of top-quality Italian peeled tomatoes
80 g of tomato paste
200 ml of veal stock
Cooking steps
Simmer the onions with the garlic and the olive oil so they become transparent but not brown.
Add the peeled tomatoes and the tomato paste that has been crushed with the whole carrot.
Add all the salt, sugar and chilli pepper.
Add the entire prosciutto, the bay leaves & the veal stock.
Bring it to boil while stirring.
Let it simmer slowly for 90 minutes. The tomatoes being naturally acidic, they'll produce a foam on the sauce while it boils. Do not remove the foam, instead let it evaporate on its own. When the sauce has no more foam on, it's cooked.
Let it simmer until you like the thinness and remove from heat.
Add the chopped parsley, basil and oregano.
Remove the carrot and the prosciutto. Fold in the 3 nuggets of butter into the sauce.
Let the sauce sit for 2 hours so the herbs, spices and tomatoes marry well together.
Serve & enjoy!
The Greatest Bechamel Sauce You'll Ever Taste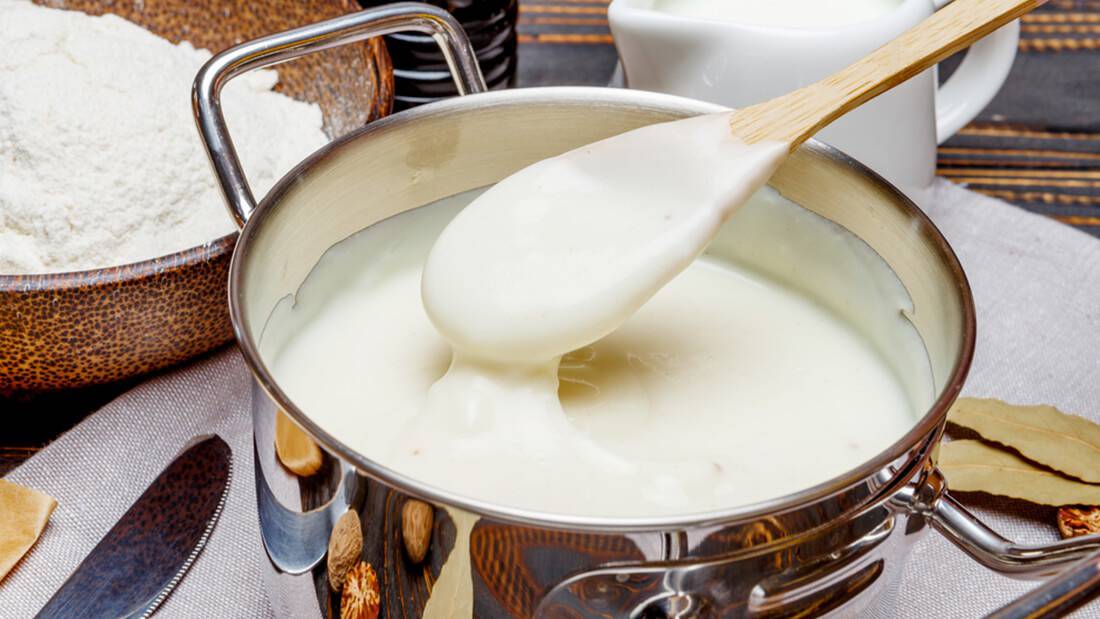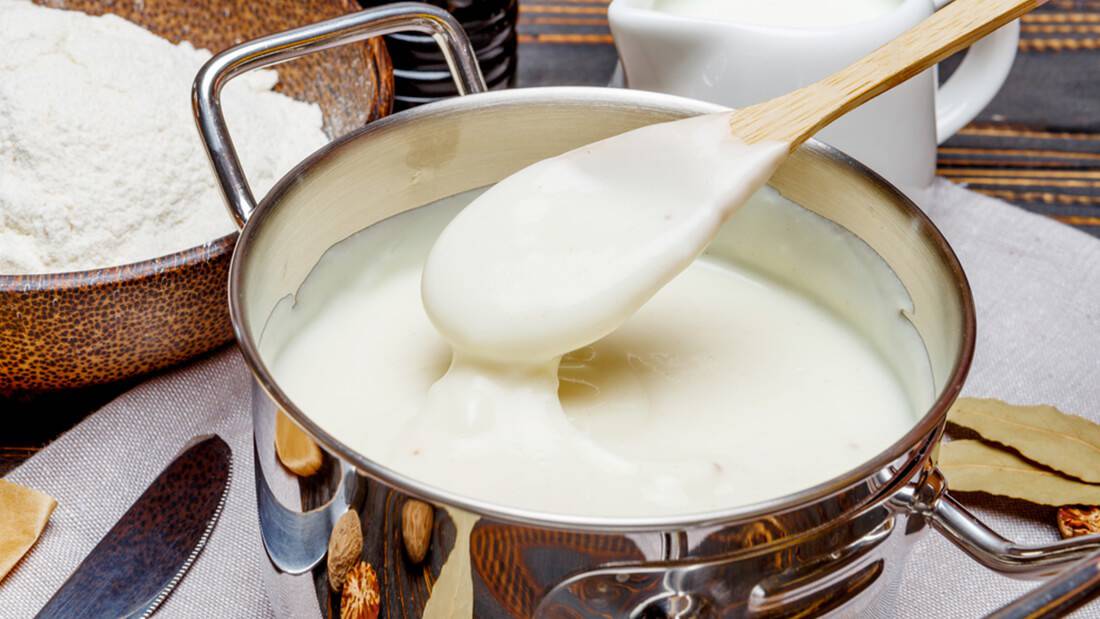 If you're about to make a seafood pizza, bechamel is the key. And of course, bechamel tastes marvellously well in multiple pizza styles!
Once again, Hot Rocks corporate chef Fabrizio Iocco agreed to share his recipe… lucky you!
Fab's Bechamel Sauce Ingredients
2 cups of milk
1 or 2 bay leaves
1 thick slice of onion
3 tbsp of butter
3 tbsp of flour
Salt and pepper
Nutmeg – to taste
¼ cup of graded parmigiano reggiano cheese
Cooking Steps
Slowly heat up 500 ml of milk with 1 or 2 bay leaves.
Add the thick slice of onion.
Remove from heat just before it boils.
Strain the milk and set aside.
Melt 50 g of butter over a low heat.
Add 50 g of flour slowly until it mixes well together without any lumps. Always keep the mixture from browning.
In the same pan, slowly add the strained milk while using a whisk to stir in.
Simmer gently for 5 to 7 min.
Add a pinch of salt and pepper.
Sprinkle on some nutmeg.
Thicken with ¼ cup of graded parmigiano reggiano cheese.
Serve & enjoy!
Cranberry Sauce & Gravy for a Crazy Thanksgiving Pizza
Ok, we'll be honest here. This one's not only about the sauce. The topping is over the top, too! Fabrizio Iocco had a lot of fun making this luxurious pizza for Thanksgiving… and it was stunning!
Here's how he made it :
Fab's Thanksgiving Pizza Ingredients
Cranberry sauce
Mashed potatoes
Gravy
Turkey
Peas
Stuffing
Fresh cranberries
Walnuts
Sausage
Cooking Steps
First, spread the cranberry sauce all over your pizza dough. Add the mashed potatoes.
Bake it in the Hot Rocks oven (for better results).
Add the turkey, peas, stuffing, sausage & fresh cranberries.
Cover with gravy.
Serve & enjoy!
Bourbon-Infused Maple Sirup Sauce for Breakfast Pizza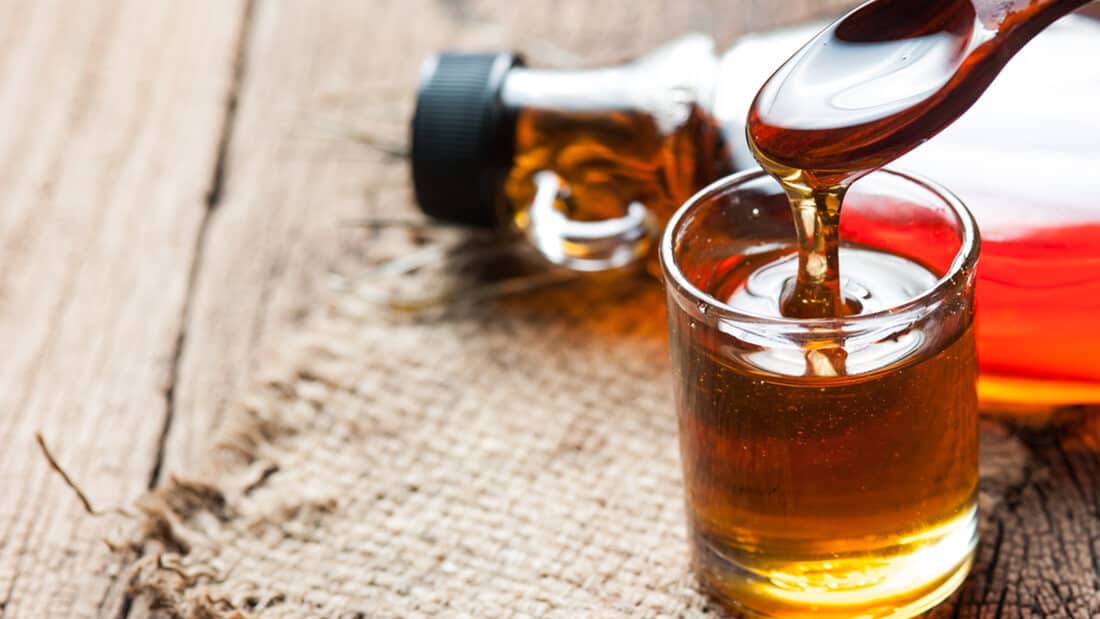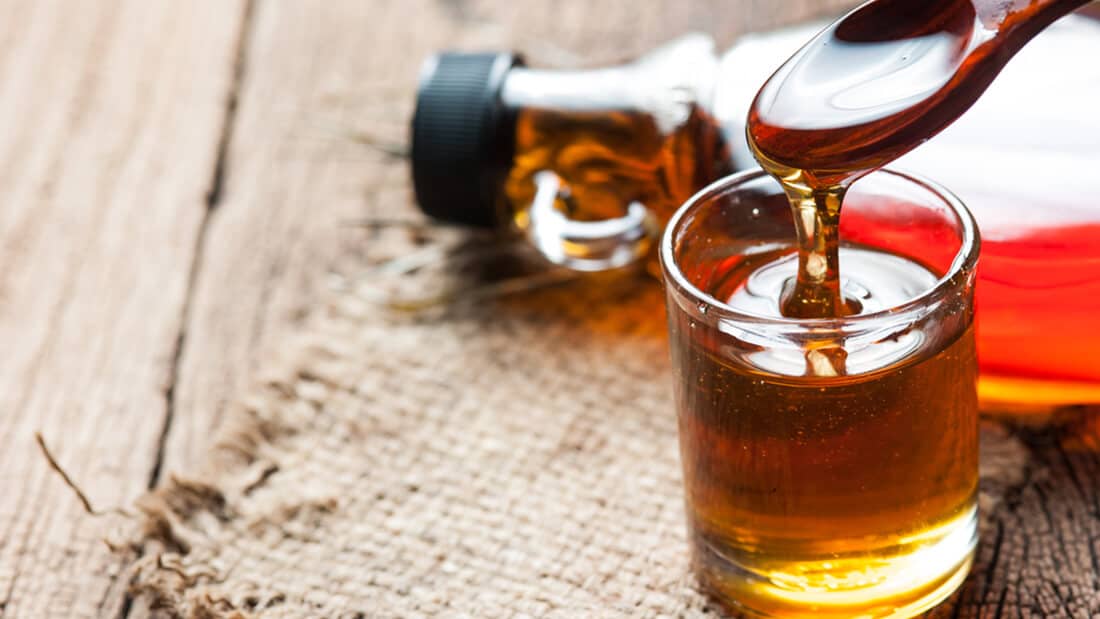 You read right, we're talking about pizza for breakfast (by the way here's a vegetarian recipe here). But check out this sauce: a bourbon-infused maple sirup sauce.
Stephen Hofstad, Dimo's culinary coordinator, created one for the breakfast pizza he serves at his restaurant for 2-3 years now. You'll see why he's keeping it on the menu when you taste it!
Make your own sweet sauce with this bourbon-infused maple sirup recipe!
Wanna Try These Wonders in the 1st Stone Conveyor Oven? Contact Us Now!